In the United Kingdom, just over 3 million people watch and bet on greyhound races every year, making it one of Britain's most popular sports. There are 32 greyhound tracks scattered across the United Kingdom - 27 of them are in England, 2 are in Northern Ireland, 2 are in Scotland, and 1 is in Wales. Therefore, thanks to all these venues, it is definitely not hard for British greyhound racing fans to get their fix. Below we shall take a closer look at the best places in the UK to go and bet on greyhound racing.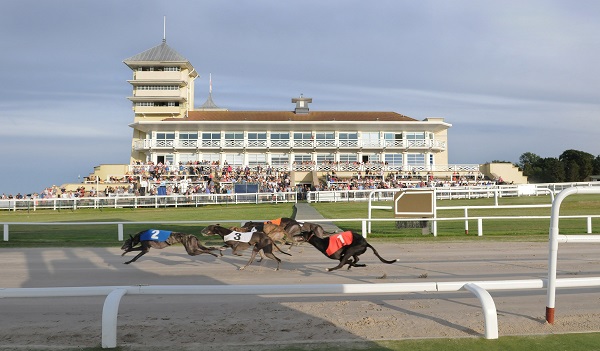 The Best Venues in England
England, just like it is for other sports such as football and rugby, is responsible for the creation of greyhound racing. Honestly, where would the sporting world be without the creativity of the English? Given what we have just told you, you will probably not be too surprised to find out that there are more greyhound racing venues scattered across England than there is in any other country in the world. Although Australia gives England a pretty good run for its money. Below you can find out more about three of the most prestigious greyhound racing venues in England.
Towcester
Before it was shut down, Wimbledon Stadium used to be the best place for greyhound racing fans to go and bet on greyhound races. However, this title has now been bestowed upon Towcester. The greyhound racing venue only opened its doors to the public in 2014, and when it did it became the newest greyhound track in the country for nearly 20 years. The English Greyhound Derby, one of the biggest races in the greyhound racing world, is held here. The stadium cost close to £15 million to build and comes with large screens where fans can enjoy replays of their big wins.
Belle Vue
This venue can be found in Manchester and it will always be a very important part of greyhound racing history due to the fact that this was where the first every greyhound race in Britain took place in 1926. Therefore, if you do some quick maths you will realise that this venue is 94 years old. At this venue you can watch some of the best greyhound races such as the Laurels, Scurry Gold Cup, and the Oaks.
Romford
There are two prestigious greyhound tracks in London, and this is the better of the two in our opinion. Although, there will be plenty who will argue that it is not even in London, it is in Essex. However, whether it is in London or Essex is not really of much importance. What is important is that the venue is loved by greyhound racing fans across the country. It can fit over 4,000 people inside it, and it has been voted as Racecourse of the Year on two different occasions. In the 1930s, there was cheetah racing here, but it did not last long as they ate the dogs - only joking.
Wales and Scotland
The Welsh and the Scottish might not have as much passion for greyhound racing as the English do, but these two countries definitely still do have a long and exciting history of greyhound races. True fans of this sport know what greyhound racing delights can be found in Scotland and Wales.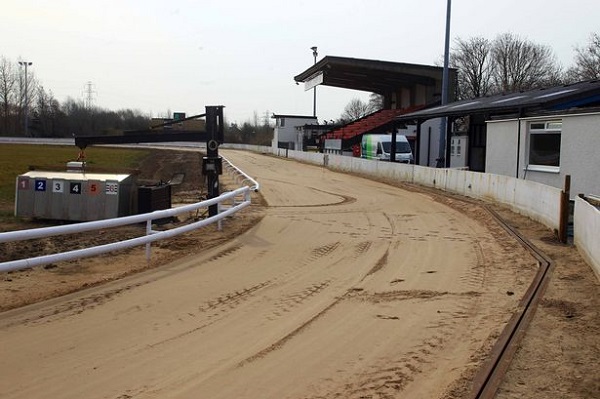 Thornton Stadium
This majestic greyhound stadium is located in Kirkcaldy, Fife, and has been hosting greyhound races since 1936. This track is independently owned, meaning that it is not run by the Greyhound Board of Great Britain. There is greyhound racing on a lot here, so if you are ever visiting Fife and are looking for something to do, you really should consider an evening at this greyhound track.
Shawfield Stadium
This greyhound racing venue is located in South Lanarkshire in Scotland and has been hosting greyhound racing events since 1932. This is the track where the Mungo Cup and the Scottish Greyhound Derby take place, which just so happen to be two of the most prestigious competitions in Scotland. If you are into your greyhound racing, you need to visit this venue at least once.
Valley Greyhound Stadium
This is the only place in Wales where you will be able to enjoy some greyhound racing. It is located in Ystrad Mynach and, just like the above-mentioned Thornton Stadium in Scotland, it is independently run. There are greyhound races here every Thursday and Saturday, with the most prestigious event being the Glamorgan Cup - during this event you can see some of the fastest and best greyhounds in the land.