To many sports betting fans, greyhound racing is still seen as horse racing's poorer cousin. In respect of profile and money, there is some truth to this, but those who spurn this sport are missing out on high levels of excitement and the chance to win decent profits. Let us now take a closer look at greyhound racing betting.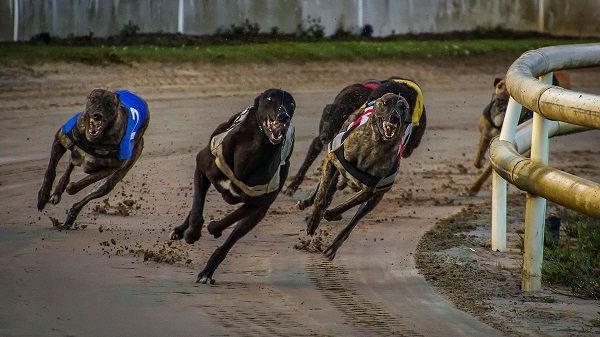 Why Should You Bet on Greyhound Races?
The first reason why you should start betting on greyhound racing, and this is common senses, is that it is a tiny bit easier to consistently pick winners in a greyhound race than it is in a horse race. Why is this the case? Well, most greyhound races, especially in the United Kingdom and Ireland, are limited to just six greyhounds. On the other hand, the average number of horses that take part in a horse race has stood steady at nine for quite some time.
Another reason why you should bet on the dogs, and this is often overlooked, is that there are no jockeys in greyhound racing to ruin your wagers with inconsistent riding. As soon as the traps open, you can be certain that every single dog will be chasing that hare as fast as they can. Additionally, a race will finish in 30 seconds or so, meaning they come thick and fast, giving you the opportunity to place plenty of bets.
Different Types of Greyhound Racing Bets
Since this is a sport that is similar to horse racing, you will find that many of the bet types that you can make are the same. Below we take a quick look at the popular greyhound racing bets.
To win: This is the simplest bet available as you are just selecting one of the dogs to win the race.
Each-way: With this type of bet you are basically making two bets on the same dog. Your first bet is for your chosen dog to win, and the second bet is for the same dog to finish placed. Since you are making two bets at once, the stake that you choose will be multiplied by 2. If the dog you choose wins the race, you will be paid out with the full odds. If the dog places, you will get 1⁄4 of the odds.
Forecast: With this type of bet you try and predict the dog that will win the race and the one that will come second.
Reverse forecast: Here you two chosen dogs can finish first and second in any order. With this bet you have to pay double your intended stake as it is basically two different bets.
Tricast: Are you feeling a bit adventurous? If so, then you can try and predict the dogs that will finish first, second, and third in the correct order. As this is really tricky to do, you will always be rewarded handsomely if you manage to guess correctly.
Combination tricast: This is like a tricast, but the only difference is that your chosen dogs can fill the top three positions in whatever order.
Some Helpful Betting Tips
Below we are going to give you some helpful betting tips that you should keep in mind when you are betting on the dogs.
Bet on the Outside When It is Wet
Just like in horse racing, it is worth your while to pay close attention to the weather when you are deciding what greyhound to bet on. If it is raining, then you should look at the dogs in the outside traps. Most greyhound tracks are slanted towards the inside, meaning that any water will flow down to the centre, meaning that it could be more slippery and sloppy on the inside. Greyhounds on the inside lanes already have to go around a much tighter bend than those racing on the outside, and this can be even more difficult if the underfoot conditions are wet.
Bet on Youth
Like with any type of betting when looking for value, we are always after a performer whose ability has not be completely factored into their odds. In the greyhound world, this is most likely to be the case with young animals. Dogs, like humans, learn by experience and therefore any greyhound that has only had a handful of races will be open to huge improvements. So, look for greyhounds that have youth on their side, as they often shock the bookies as they continue to strengthen, grow, and become more familiar with the tracks.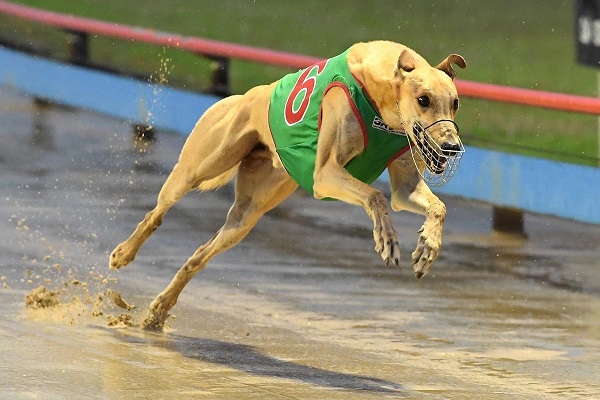 Know Your Tracks
At very first glance, greyhound tracks look pretty much the same, but looks can be deceiving. The attributes that are required from one track to another can be so different that a dog that excels on one track can find it really difficult to put in good performances at another. Two tracks that are particularly biased towards particular types of runners are Crayford and Romford. Reaching the first bend of a track first is always an advantage as it is better for a dog to take the bends by itself than all at once in a big melee. The two tracks that we just mentioned above have tighter bends which increases the chances of trouble for those running in a pack. When you are betting at Romford and Crayford, you need to pay attention to split times, which is how fast a dog starts the race.
Always Bet Responsibly
Whenever you are betting on greyhound racing, or any other sport, you need to gamble responsibly. To do this, you should set a budget for each gambling session and stick to it. If your budget runs out, stop gambling and go and do something else. One thing that you could do is take a look at https://www.betcare.net/ as here you can keep yourself busy by reading all the latest gambling news.