When it comes to greyhound racing, the United Kingdom and Ireland are battling it out (along with Australia) to be known as the home of modern-day greyhound racing. It is a pretty even fight as well, with both teams offering a variety of big-money greyhound races that are run at some impressive stadiums that put a lot of other sports stadiums in the dark. Whatever your belief is, one thing is for certain and that is that greyhound racing is flourishing all over the world. Below I take a look at some of my favourite competitions and greyhound racing tracks.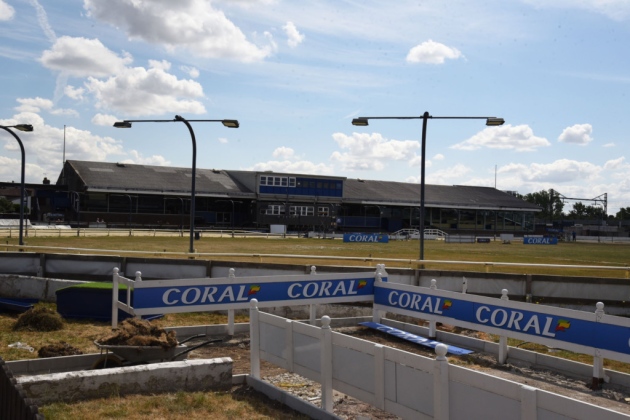 Romford, London
In my opinion, this is the best dog racing stadium in the whole of England. Now, this might not be the opinion of a lot of other people who are involved in this sport, but Romford dogs attracts a lot of punters and the British Greyhound Racing Board recently gave it the title of the Racecourse of the Year. This stadium, which is sponsored by sports betting giants Coral, is easy to get to and is now one of the last remaining tracks in London (although I know it is debatable as to whether Romford is in London or Essex). It can host up to 4,000 greyhound racing fans and holds five meetings each week. The main events that are held here include the Coronation Cup, Romford Puppy Cup, and the Champion Stakes.
Nottingham, Nottinghamshire
Nottingham, it is fair to say, is the place to go for greyhound racing events in the East Midlands. The prestigious English Greyhound Derby is now held here after having been moved here from Towcester in 2019. The very first English Greyhound Derby held here was won by Priceless Blake, whose owner picked up a crisp prize of £100,000. Nottingham was recently given a 50-year lease, which has assured the survival of greyhound racing in the East Midlands. The stadium can be found just two miles away from Nottingham city centre and is very easy to get to. There are races held here on Monday, Friday, and Saturday evenings. The best races that are held at this stadium are the Puppy Classic, Select Stakes, the National Sprint, the British Breeders Stakes, and the Eclipse Stakes.
Shelbourne Park, Dublin
Ireland, not to be left behind by the United Kingdom, opened Shelbourne Park back in 1927. This fantastic greyhound racing stadium can be located in Dublin's Docklands. Despite its very long history, the stadium has a modern feel to it, and, for this reason, it is one of the preferred stadiums when it comes to hosting the biggest greyhound racing events in Ireland. The prestigious events that are held here include the likes of Irish Greyhound Derby, Easter Cup, St. Leger Cup, Oaks Cup, and the Shelbourne Gold Cup. This is a multi-use stadium that sometimes hosts speedway and football events. It is very easy to get to this greyhound racing track from Dublin City Centre.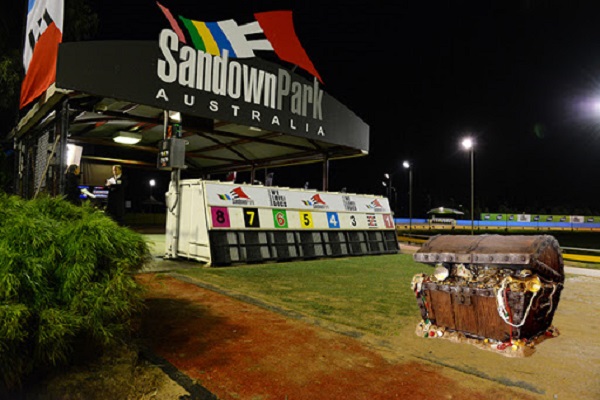 Sandown Park, Melbourne
When it comes to greyhound racing in Australia, Sandown Park is the place to go. This is where the Melbourne Cup takes place, which offers one of the biggest prizes in the world of sport. They opened their doors to the public back in 1956, and at the time of writing they have weekly races on Thursdays and Sundays. Along with the prestigious Melbourne Cup, other great races that take place at this stadium include the Sandown Cup, the Speed Star Super Sunday (24 long-distance races over the course of a day), and the Group Three Shootout (the 4 fastest greyhounds in Australia race for a $25,000 prize.
Wentworth Park, New South Wales
Wentworth Park is a multi-purpose stadium that hosts greyhound racing, rugby matches, football games, and speedway. It has greyhound racing events every Friday and Saturday, with a variety of 520m and 720m races. These races are always well attended, but there is one main greyhound racing attraction that is held here, and that is the Golden Easter Egg. All of the best greyhounds from across the country compete at this event for the chance to win a crisp £1 million. If you are in New South Wales when this event is taking place and you are big greyhound racing fan, then you would be foolish not to go and give it a look.